J'can Arts Odyssey To Celebrate Healing Powers Of Art In Portland
On Saturday, July 6, and Sunday, July 7, Great Huts Resort and Bayview Eco-Resort, both in Portland, will collaborate to celebrate the healing powers of art during the ninth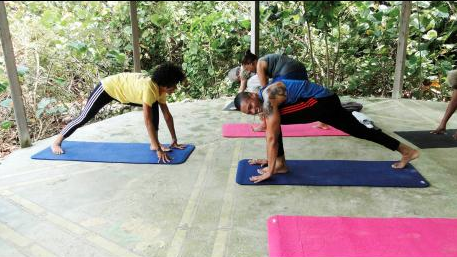 Portland Resort Promoting Healthy Lifestyle, Wellness
The increase in the number of people who are afflicted by non-communicable diseases and lifestyle-related illnesses has been countered by efforts the world over to promote good health and wellness.
Jamaican Arts Odyssey Trumps Healing With Art
Jamaican Arts Odyssey is one of the cultural programmes that Great Huts Resort in Boston, Portland, produces and hosts annually. The essence of the event is to expose visitors and residents to Jamaican artists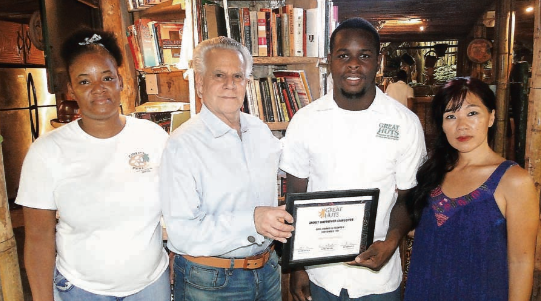 Great Huts
Resorts honours
four employees
FOR THE first time in its 18- year-old operations, Great Huts Resort Paradise on the Edge has publicly recognised some staff members for their sterling contribution to the operations of this Afro-centric, eco-friendly boutique hotel located at Boston in Portland.
That Saturday-night show at Great Huts
It's the inescapable sentiment that follows that final unaswearable "why' at the end of a regression of fundamental questions about our existence.
Caribbean Living Magazine
Peaking out from the rocky cliffs overlooking the brilliant azure waters of Boston Bay, lies Great Huts, Paradise on the Edge.
Deeply inspired by the sounds and spirit of Jamaican culture, we headed to Port Antonio to celebrate the island's unparalleled beauty for our summer 2018 lookbook.
JAMAICAN ARTS ODYSSEY 2018
GLEANER: Great Huts Resort To Host Jamaican Arts Odyssey
GLEANER: Art Aficionados Gather At Great Huts To Celebrate The Legacy Of Gene Pearson
GLEANER: J'can Arts Odyssey 2018 Set To Engage Patrons
GLEANER: Full House, Great Support For Rasta: A Soul's Journey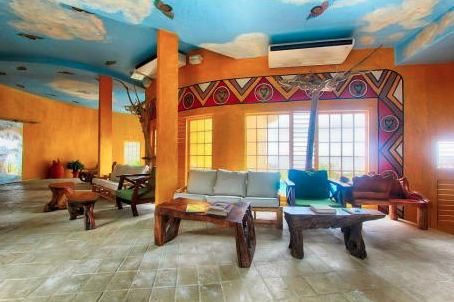 GLEANER: Portie Film Festival To Cast Spotlight On Boston
GLEANER: Annie Paul | Routes And Culture